FREE SHIPPING
VISIBILITY, VISIBILITY, VISIBILITY
To avoid getting hit, first you have to be SEEN!
The Car Shoo is a simple and inexpensive bicycle
safety device which will help you not get hit by cars.

This piece of safety equipment serves as a physical
reminder to cars, making sure that they maintain a
proper distance from bicycles when passing.
It's like having your own bike lane.
Is it elegant? NO!
Is it effective? YES!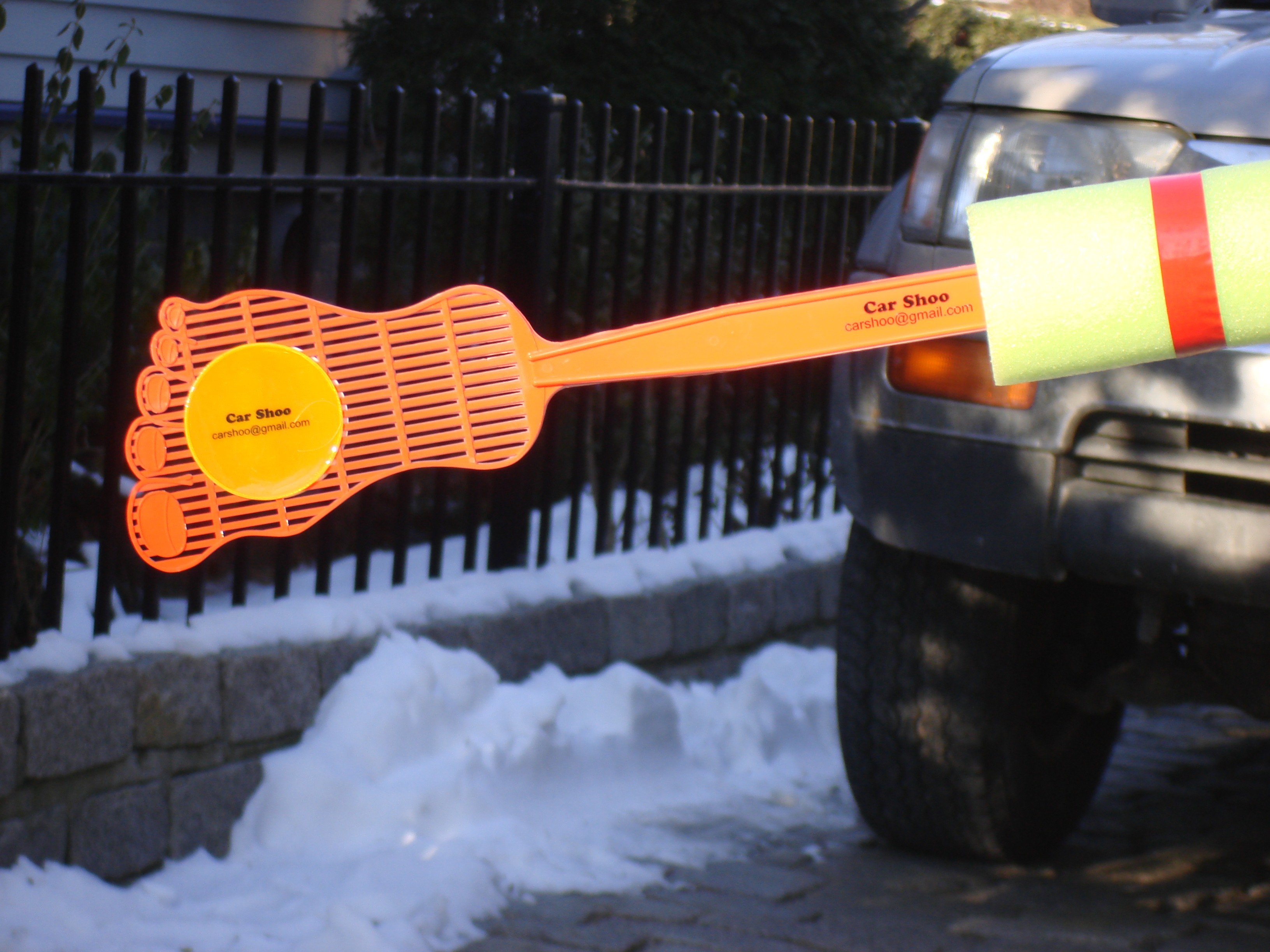 One of the greatest threats
to bicycle safety, especially
the safety of bicycle
commuters and urban
bicyclists, is cars passing
too closely and hitting them.
To improve bicycle safety
more than 25 states have passed legislation
(with more in the process),
click for link
This rule obligates drivers to stay 3 feet away from a bicycle when passing.
But more needs to be done to improve safety.

Price: $12.99 FREE standard shipping.
Buy more than one to keep everyone safe, and save money too.
Click price list page link (in orange, below) for more options.

Links to Bicycle Safety web sites